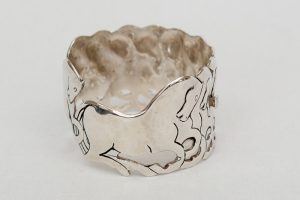 El Pequeno Colibri has this stunning art deco cuff that was made by hand using 950 silver. It is beautifully crafted using the traditional techniques that the Cachi family is so well known for.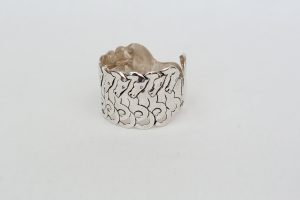 The art deco style silver cuff is ..
Wide

Heavy

Stylized art deco horse 

design

 

Handmade using 950 silver with a clasp
Be sure to visit El Pequeno Colibri at www.elpequenocolibri.com, they not only have very beautiful handmade jewelry, but they also offer handmade sweaters, textiles, folk art, and ceramic pieces. All items are always handmade with love and they are 100% fair trade items.