If you live in Maine there's no one to go to for your Yale Cordage rope other than the experts at The Rope Guru. With all their years of experience working in the rope industry, he knows all there could be to know about Rope. Jamie is the owner and operator of The Rope Guru. He has a passion for rope and it shows in his work everyday! Whether you're looking to purchase rope as is or if you need it customized with different ends. No matter what you have in mind for your rope, The Rope Guru can handle it!
With all his experience, The Rope Guru only carries brands of rope that he would trust with his life. One of those brands is Yale Cordage. Yale Cordage got it's start in 1950, with a strong belief about how synthetic material and high quality braiding techniques. Their commitment has held strong throughout the years. They strive to provide innovative solutions for their end users. They strive to do this through superior approaches to design, fabrication, manufacture and complete rope systems. What really sets Yale Cordage apart from other rope manufacture's is their drive to always be improving the safety and productivity of their products. They hold strong to their pledge to provide exceptional customer services, and keep products coming that work as hard as you do!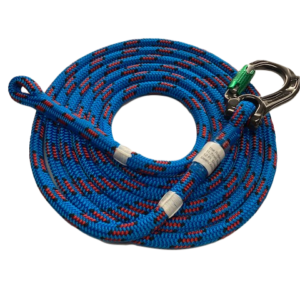 I know that I can put my trust in Yale Cordage because The Rope Guru puts his trust in them. His passion is so strong that he would not carry any product that he did not trust. That's why you can rest assured when you shop with The Rope Guru you are getting only quality products. Not to mention his treasure trove of knowledge and desire to share that knowledge. Whether you have questions about a specific product or if you want to know what product would best suite your needs. No matter what it is, if it's rope related, The Rope Guru is ready and willing to answer all your questions!