If you're engaged and planning your wedding, but can't find your dream Barn Wedding Venue, look no further than River Winds Farm & Estate. This Maine Barn Wedding Venue is perfect for the happy couple that is looking for a rustic feel with amazing landscape. If you choose this Barn Wedding Venue the backdrop for your event will be horse stalls, wide plank floors and post and beam construction. This barn venue is spacious enough to hold a formal sit down dinner, and leave enough room for a dance floor! Not to mention the attached deck that provides an ideal spot for gazing at the sunset.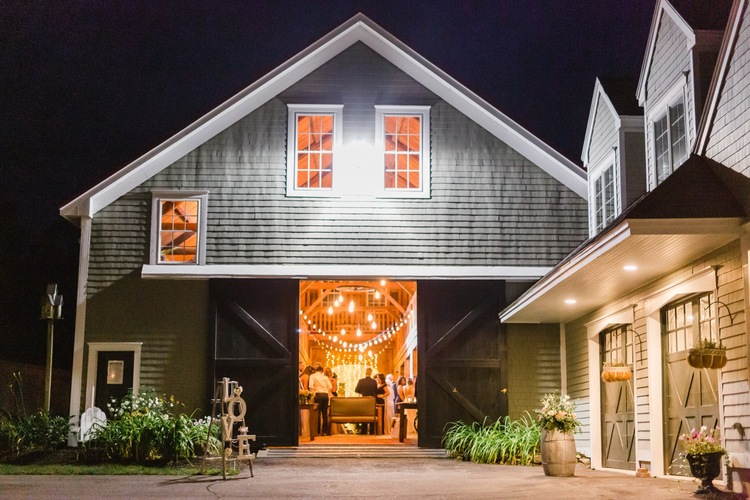 Barn Wedding Venue
Don't just take my word for it, River Winds Farm & Estate is the perfect barn wedding venue for any couple looking for a rustic feel. There is more to this Maine wedding venue than just the barn, although it is beyond stunning. If you want to hold your reception in the barn but are looking for an outdoor ceremony, they can do that! This is an estate with cares of sprawling lawns, fields and even a quaint pond. There are even other buildings on the estate which would be perfect for the bridal party to get ready. Don't get me started on the Man Cave on the property. While the bridal party spends their time getting ready in the Austin House. The entire groomsmen party can spend their time in the man cave, outfitted with a bar and table games.
If I've peaked your interest in this wedding venue option, don't waste any time getting in touch with them. Check out their website if you're looking for some more information. They have a number of amazing image galleries available so you can get a better sense of the ascetic. Not to mention the fact they have their wedding packages, pricing include available right on their website. No one is trying to pull the wool over anyone's eyes here at River Winds Farm & Estate. Call them to schedule your tour of the property today!