The solution for zero waste dental floss is finally here, Dental Lace has made a 100% zero waste, refillable dental floss. The founder of Dental Lace, Jodi took her passion for oral hygiene and sustainability and built a brand. She saw a gap in the market for zero waste everyday oral care and filled it with Dental Lace. After working late for many nights, and consulting with friend sand family, they developed a product that benefits the planet and people's smiles. After seeing some shocking statistics about the amount of trash produced by traditional dental floss, she was knew she was on the right path. This is what also drives them to keep working towards spreading the work about the large environmental impact flossing has.
If you're like me you've been looking around for different ways to reduce your waste. If you're someone who flosses regularly this zero waste dental floss is for you! Dental Lace Refillable Floss is a zero waste dental floss alternative. What sets this product apart from the rest is that it's refillable and the floss is make from 100% silk or plant based. Both of those options are 100% bio biodegradable. Each of the silk or plant based spools are wrapped and sealed inside either a glass container or a 100% steel cap. They also offer the option of having the floss contained in certified compostable refill bags. They have a line of green branded packaging which is 100% made of post-consumer paperboard. If you get a glass container, they are mean to be refilled and reused.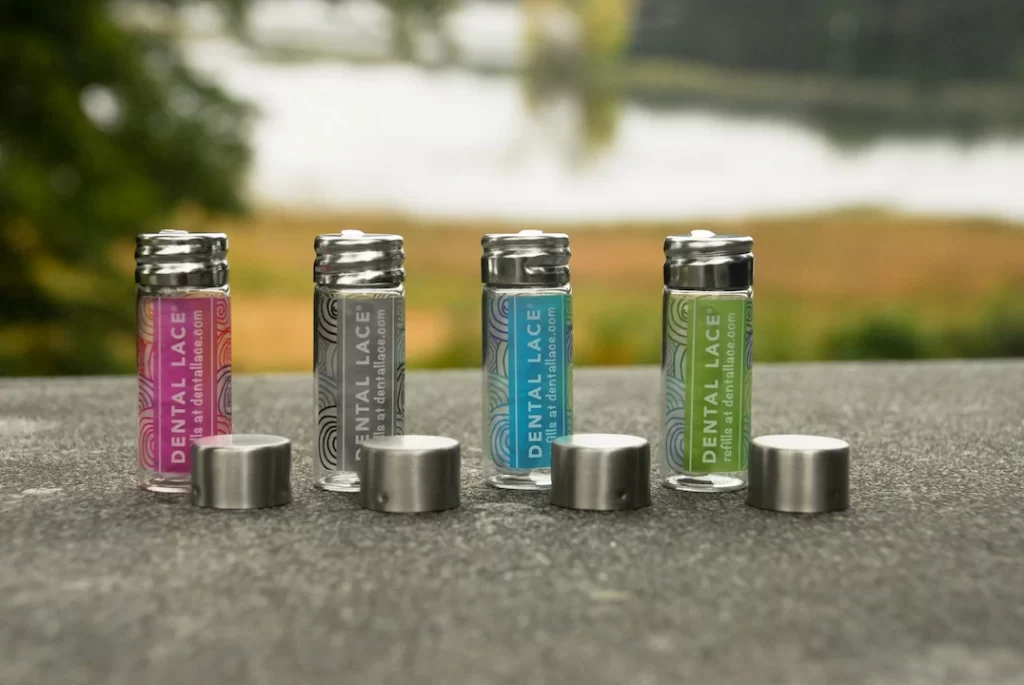 If I've peaked your interest about this dental floss you need to check out Dental Lace. They have all of their products available for purchase online. Along with a variety of product options their website also has some great information about the company and their mission. If you're more than just interested in using the product as a consumer, there is also information about wholesale options. There are a number of local shops that only hold local products or products geared towards sustainability. That would be the perfect market for Dental Lace.