What would you do if you didn't have to put on your makeup every single day? I don't know about you but it would definitely be a huge time saver. That's why I started looking into permanent makeup from Tint Maine. The more I started reading the more I am convince that it's a good choice. Having permanent makeup done with Tint Maine would take tasks off my morning to do list. Not to mention no longer have to deal with smudged makeup, faded lip color or "tired eyes".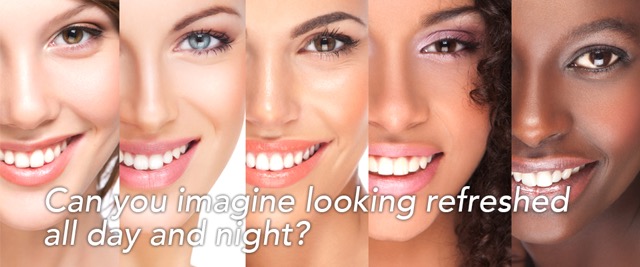 You might be wondering, "what is permanent makeup?" or thinking that permanent sounds a bit intimidating. I can tell you that after spending some time on Tint Maine's website I felt a lot better about it. Permanent makeup is done with techniques very similar to tattooing. This means that it also allows for custom designs. You can get this done to enhance your eyebrows, eye line or lips. The experts at Tint Maine will ensure that any application done will always compliment your facial structure, hair color and skin tone. When you work with these professionals you will not have to worry about leaving feeling like you have clown makeup on.
Permanent Makeup
The technique this procedure is done with allows for adding dimension, have your choice of color and shading. Creating a soft, contoured look for a dramatic look or anything in between. Tint Maine doesn't like to think of permanent makeup as something done out of vanity. This procedure can really help people with scars, cancer or other skin irregularities feel more confident. They want to help people feel like their best selves at all times.
If you're someone who won't leave the house without eye liner, permanent eyeliner might be just right for you! If you're committed to your eye liner style and would like to skip that routine. You might want to talk to the experts at Tint Maine about having an eyeliner tattoo done. They are applied just above your lash line. Giving the appearance of thicker lashes and defined eyes.
Now, permanent makeup isn't for everyone. You should definitely talk to your doctor before going forward with the procedure. Tint Maine does not recommend permanent makeup for people with AIDS, Diabetes, Sickly Cell, Lupus or a number of other conditions. If you have any questions or aren't sure about something, please reach out to the professionals at Tint Maine.