There are a number of people in the world that love collecting antiques, and some that love Antique books in particular. For those people, I would direct them to check out Antiques Period located in Boston, MA. These experienced, professional antique dealers has a large selection of Antique books. They have a selection of both 18th and 19th century leather bound books for sale. Whether you plan on reading these books or using them to add some history and glam to your library. The selection of Antique books from Antiques Period have warm brown or red leather bindings with hilt accents. These books are bound to give any room or library an atmosphere or sophistication.
If your a seasoned antiques collector you might want to know a bit more about the dealer before purchasing from them. I am here to tell you a little more about Antiques Period and where they got their start. First off, they deal in more than just antique books. They deal in all types of European furniture that has a strong emphasis on later neoclassical pieces. They are always more than happy to work with clients to help them specific pieces they might be searching for. They have a large network all across Europe, mostly in France. This allows them to be able to help their clients find virtually anything they could think of.
Now to Antiques Period, it was started by Francois Bardonnet, a native of Paris. Francois started his passion for fine furniture since he was a kid. Raised in Paris by parent who were antique collectors themselves. He often attended antique shows and museums all across Europe. Following his passion for items from the past, he studied art history in Paris and moved on to intern at a London museum. After spending sometime in New York working for an antiques dealer, he struck out on his own in 2004.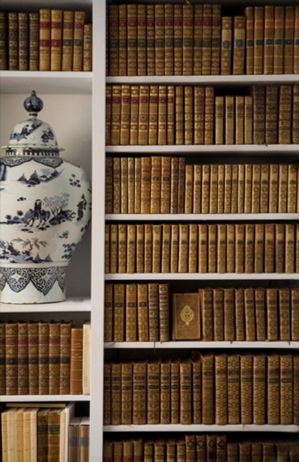 It can be hard to find an Antiques dealer that you can put your full trust in. Let me the first to let you know that you can trust Antiques Period. Whether you're looking for Antique books or other kinds of items to fill your home or business. Antiques period is the place to go! They will search their entire network to help you find what you're looking for!