If you're in the flooring industry you've probably heard of ProKnee and all of their amazing products. They have developed a number of different items designed to protect flooring installers knees. They take pride in their products and keep improving on them, releasing new models. Their latest model of kneepads is the AP16, which was released in 2016.
The ProKnee AP16 if a whole new class of all purpose kneepads. It uses a number of different elements from their previous model, Model 0714, along with some new patent pending features all it's own. There are a number of different reasons that flooring professionals should be wearing ProKnee kneepads. Not only is it top quality material and construction, it really does save on your knee joints. Being on your kneed for hours a day, multiple days a week can really take a toll and leave your knees wanting. One of my favorite things about the ProKnee products is that most of the parts are replaceable and easily purchased online from Independence Floor Supply. Meaning you don't have to purchase a whole new product if once piece of your ProKnee AP16 kneepad breaks.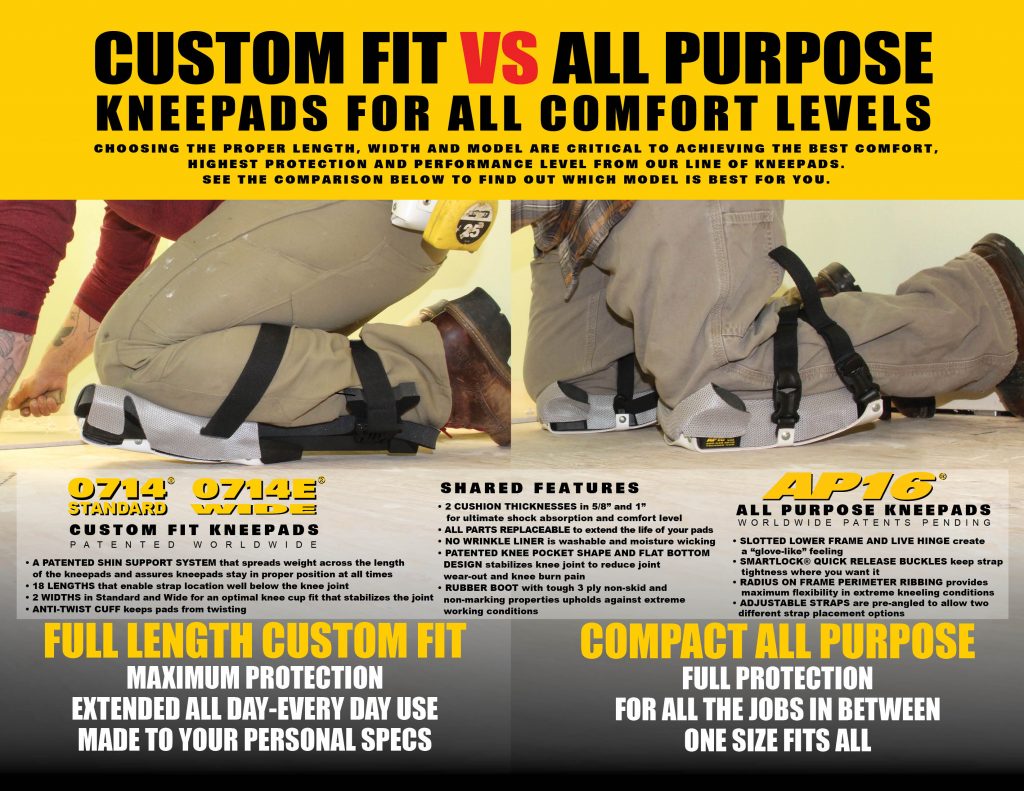 If you're not sure if the ProKnee AP16 model is right for you, take a minute to look it over and read all of the specifications and reviews of the product. If you're tired of your knees killing you at the end of the work day, ProKnee from Independence Floor Supply might be the right fit for you! Don't let you employees spend another day destroying their kneed, get your entire crew the ProKnee AP16 from Independence Floor Supply today!