El Pequeno Colibri has a large selection of jewelry to choose from! They have a number of items to complete any outfit, items such as pendants, earrings, pins, necklaces and much more.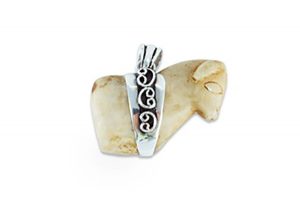 One of their unique items is their animal pendants, which are made out of stone or glass with silver accents. Each pendent is hand carved, each with their own unique personality. Some of the animals available are a stone and silver frog, stone pumas, stone rams, sheep and birds.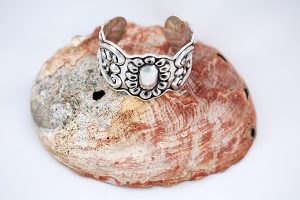 El Pequeno Colibri also offers a great selection of hand crafted bracelets. There is a variety of styles to choose from, all the way from silver cuffs to wrap bracelets, and silver bangle bracelets.