Proknee Knee Pads from Independence Flooring Supply are the best way to keep your knees comfortable on the job. Independence Flooring Supply has been providing professional and DIY floor installers with the best materials and advice for flooring since 2012. They have the products and knowledge to help anyone interested in flooring get the job done. ProKnee is a great brand and reliable product. They not only create a sturdy and durable knee pad, but most of them are also made of replaceable parts. So instead of having to buy a brand new set of pads, you only need to buy the parts in need of replacement. Don't waste money on more than you need. We all know no knee pad will last forever. That's why ProKnee made the replaceable pads. When your pad wears down, just buy a new replacement pair to fit right into your knee pad's frame.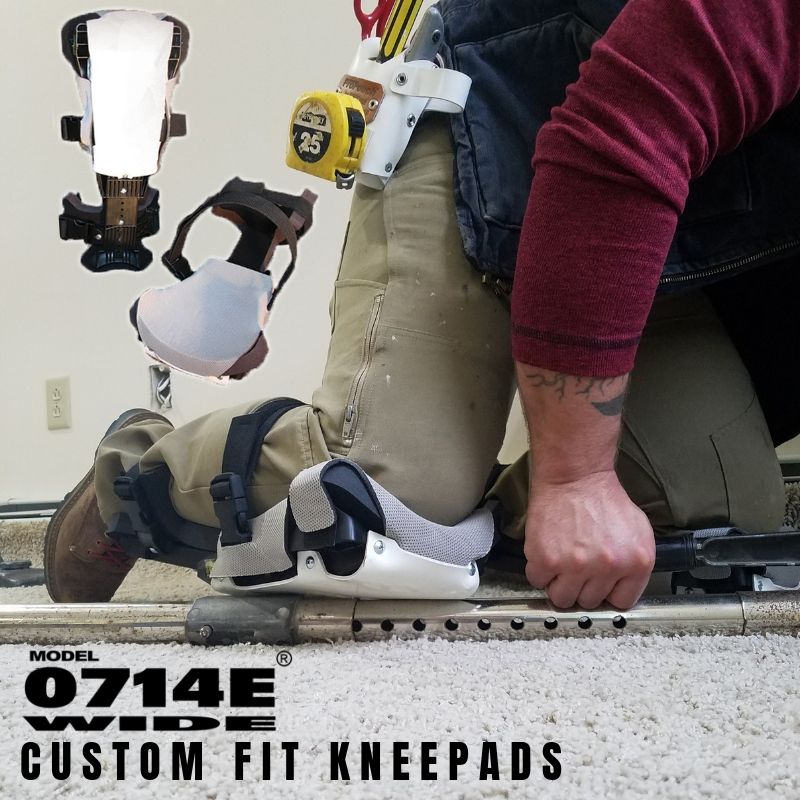 ProKnee Knee Pads
Check out Independence Flooring Supply's website to see their stock of products that are useful on the job. Knee Pads are just the start. Most importantly, they offer competitive pricing on their flooring supplies. So if you installing flooring as a contractor you would do well to check them out. Located in Westbrook Maine and servicing the Greater Portland Area, Independence Flooring Supply is committed to educating anyone who wants to learn more about proper flooring techniques and installation. It makes them a great resource for anyone looking for good deals and expertise.
Knee Pads are always useful for flooring installation. Being on your hands and knees can be painful for long periods of time. That's why it's not only important to get knee pads, it's important to get *good* knee pads. As mentioned, they do wear and need replacement periodically. There is no avoiding that. But you can avoid spending extra money. So check out the selection at Independence Flooring Supply now.