Minimalism Jewelry is in right now at Martini Jewel. Martini Jewel is Maine's premiere local artisan-crafted jewelry store. With recycled precious metals and ethically sourced stones, you can wear products from Martini Jewel and proudly support local crafters. But loud may not be your style. Minimalism isn't meant to be outspoken. The minimalist collection is simple but far from plain. All handcrafted, with a well thought out design to be stylish without being lavish. Learn more at Martini Jewel's website.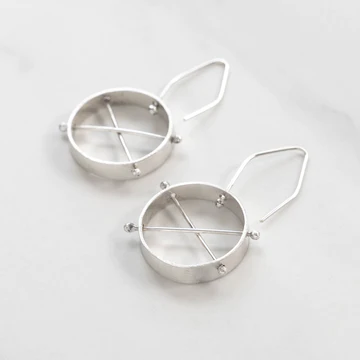 Minimalism Jewelry
Martini Jewel has a process for how they make each of their various collections. So each one stands out and apart from the others. Unique and fashionable jewelry is what everyone is looking for these days. Whether it be minimalism, coils, or whatever kind of jewelry is popular next. If it's important to you to make sure the jewelry you wear is ethically sourced, Martini Jewel is for you. Their mission is to have a positive impact on the environment and fashion. By using recycled precious metals and producing locally, they reduce their carbon footprint. Especially compared to competitors who ship from overseas and don't use ethically sourced stones.
They purchase their gold and silver from the greenest producer in the US. Their facility is so environmentally conscious, the air that leaves the facility is cleaner than the air that goes in, and they produce zero waste water.