Even though winter is just upon us it is not too early to start thinking about the perfect venue for Southern Maine Weddings. If you've been dreaming of a rustic, barn weeding that I've got the perfect venue for you! The experts at River Wind Farm & Estate have been creating weddings with each couple's unique vision at the fore front. It is rare that two weddings at River Wind Farm & Estate look the same. Along with the decorations and atmosphere, this venue is flexible in terms of wedding party size and accommodations.
This estate usually has their calendars booked, full of southern Maine weddings. So if you're early in the planning stages, you might still have time to get on the list! Of course, not before I get the chance to tell you a little more about this great venue. First and foremost there are a number of different buildings to accommodate all stages and phases of a wedding. There is the Austin House, a restored antique home where dinner can be served. As well as sued for a place for the bridal party to get ready. While the bridal party is getting ready in the Austin House. The groomsmen can keep themselves busy in the Man Cave. A building just outside of the Austin House with it's own bar, lounge and gaming tables. Which brings me to the barn! It is after all, the largest area to have southern Maine wedding festivities and receptions.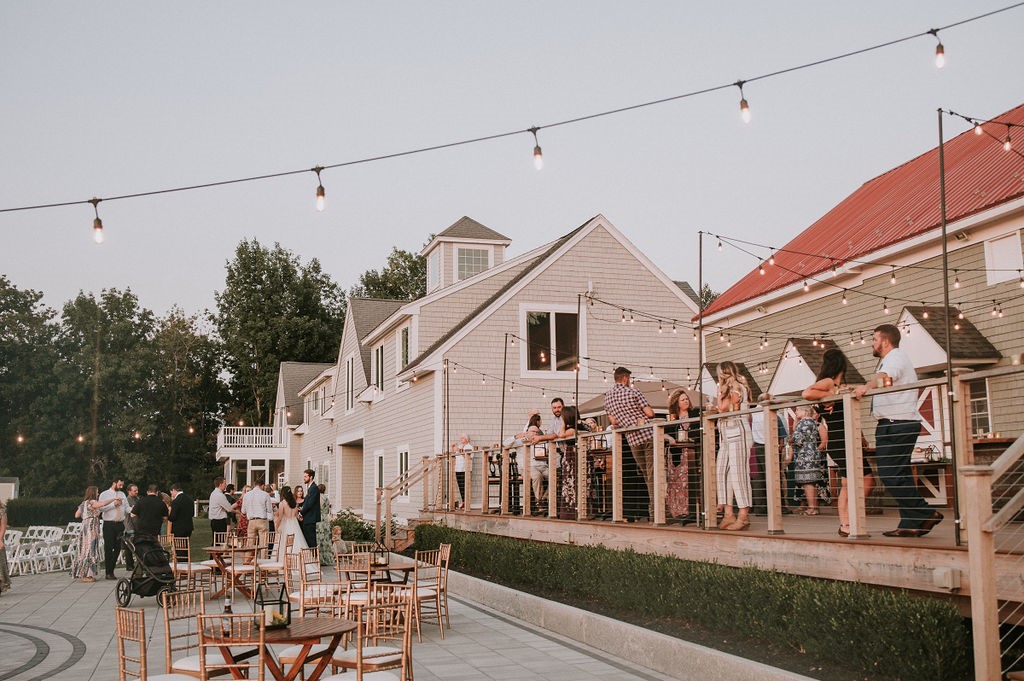 There is more to River Winds Farm & Estate than just the buildings on it. They also have beautiful sprawling lawns. A few well maintained and amazing gardens as well as a pond. If you're looking for a great place for southern Maine weddings, be sure you tour River Winds Farm & Estate. You will be able to find all the information you'll need right on their website. From amazing photo galleries to packages and pricing. They have everything you could ever need right online. Of course, they'd be more than happy to take your call or email. Don't wait too long, as I mentioned before, their books fill up quickly!