If you've been looking for different zero waste options for dental hygiene, check out unpaste toothpaste from Dental Lace. I had never heard of unpaste toothpaste until I came across Dental Lace. They are zero waste replacement for your standard toothpaste. These tablets come in a 100% plastic free bag leaving no waste behind.
These unpaste toothpaste tablets gently polish your teeth. Leaving almost no places for bacteria to hide. Like typical tooth pastes on the market it also reduces the formation of plaque and tartar. It has also been proven to be less abrasive than most market toothpastes. Not only is this unpaste toothpaste zero waste. It contains no preservatives, SLS, sodium saccharin, artificial colors, aluminum or nano-particles. There is nothing extra in this toothpaste that could be absorbed into your mouth. When you use this unpaste toothpaste, not only will you be doing your part with no waste. You can also rest assured that you are getting a top quality product!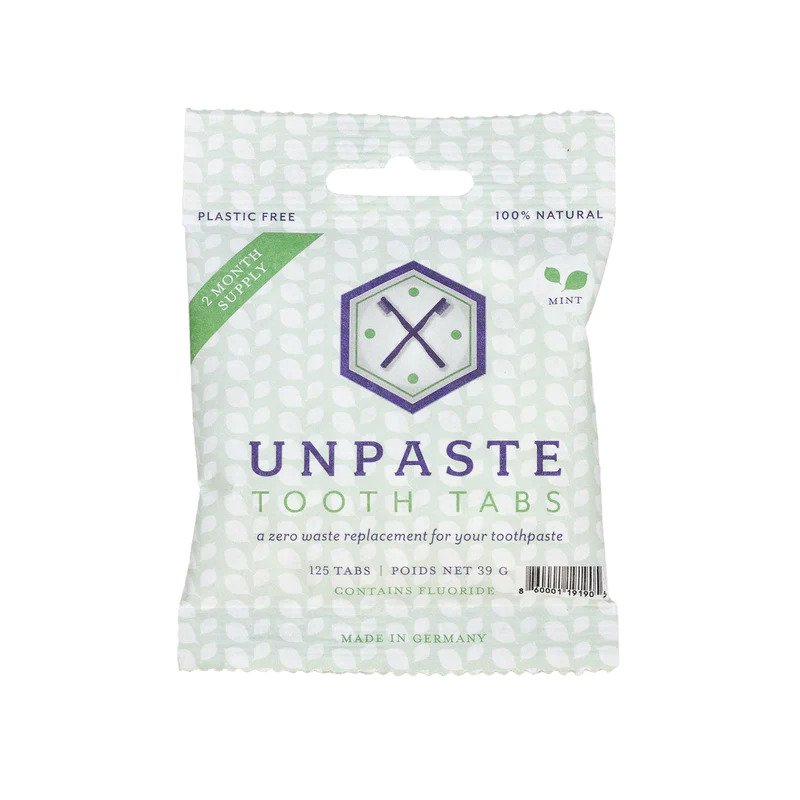 Before you even buy this product from Dental Lace. They list out all the ingredients right on their website. Giving you the opportunity to see what you're really getting before buying. Dental Lace started because of one woman's vision of closing the gap in the market of zero waste dental hygiene products. With the way the world is going, reducing our waste is one big things we can do as individuals to reduce the load on the planet. This company offers a number of different dental hygiene products designed to product zero waste. If you're ready to make the switch in your bathroom routine. Check out Dental Lace today and try out their number of products!