If you've been making changes in your life to lessen your carbon footprint it might be time to make the switch to biodegradable floss from Dental Lace. Dental Lace was started all from a passion and gap in the market for Eco-friendly dental products. The owner, Jodi, used her passion for dental hygiene and combined with her passion for sustainability. Out came Dental Lace, the first biodegradable floss on the market.
Dental Lace has created a biodegradable floss that comes in zero-waste, refillable containers. When you purchase floss from Dental Lace you can choose between silk or plant based vegan floss. Each spool of floss is cared for and beautifully wrapped and sealed in either a glass container or compostable bag. Their strive for a sustainable line of oral hygienic products doesn't stop at the biodegradable floss. They ensure that even the packaging their products come in is 100% post-consumer paperboard.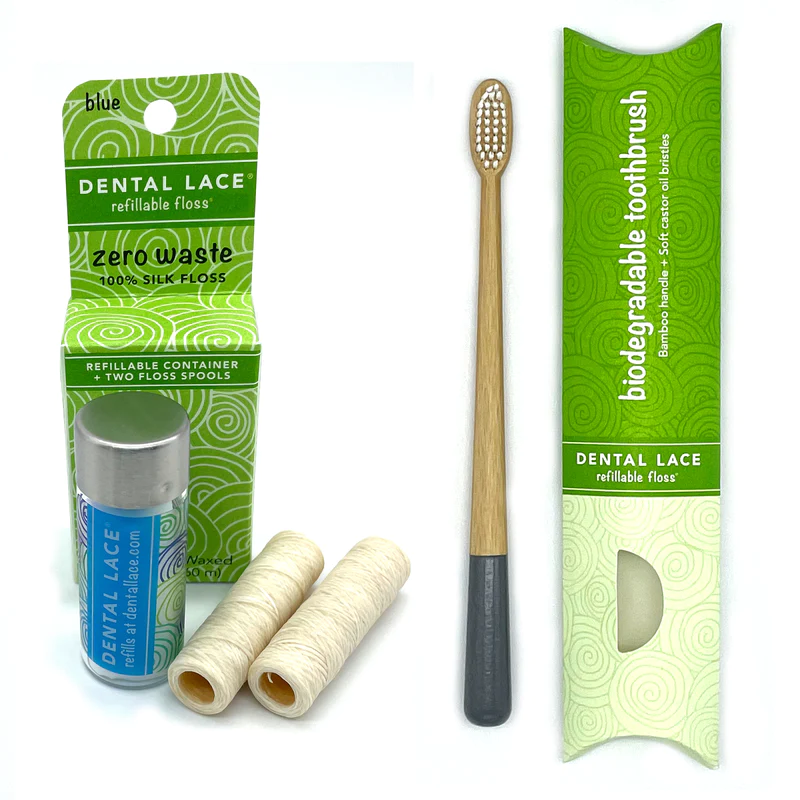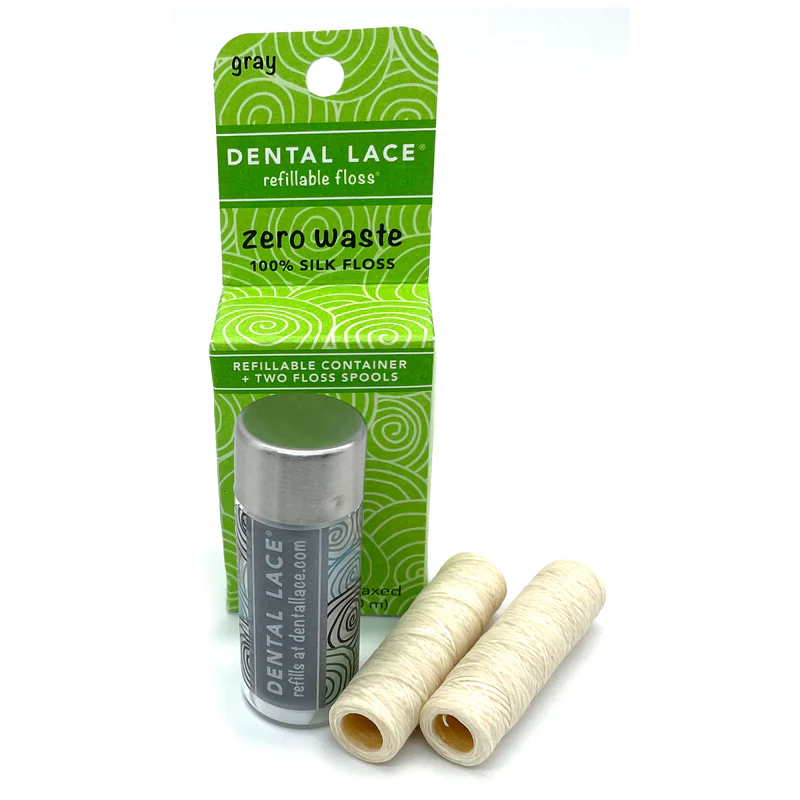 If you're interested in making the switch in your own life to more sustainable products. Be sure to browse Dental Lace's online store! You can find all of their products from biodegradable floss to toothbrushes available for purchase online. Once you've tried their products you won't go back. Helping to save the planet only works if we are all working together. So if you find you love the products from Dental Lace, be sure to tell all your friends!