This new, revolutionary Plasma Lift Skin Tightening treatment is an amazing non invasive, non surgical option that is a beauty game changer! Who knew electricity could help us remain looking youthful?! Turns out that when skin is treated with Plasma fibroblast therapy it tightens and retracts. It also educes the skin to produce new collagen and starts to restructure elastin fibers. All of these reactions to the simulation results is tighter, firmer skin without chemicals or surgery.
If you have some problem areas you'd like to see a little firmer. I suggest you visit the experts at Tint Maine and start a conversation about your options. Plasma Lift Skin Tightening might be the right option for you, but they it might not be. After a consultation with Tint Maine they'll be able to tell you what they think would give you the best results. This procedure is becoming more popular because of it's affordable pricing, and being minimally invasive. Plasma Lift Skin Tightening can help with a number of different problem areas. According to the experts at Tint Maine it can help with skin tag removal, neck tightening, stretch marks, acne scars, soft wrinkles and much more.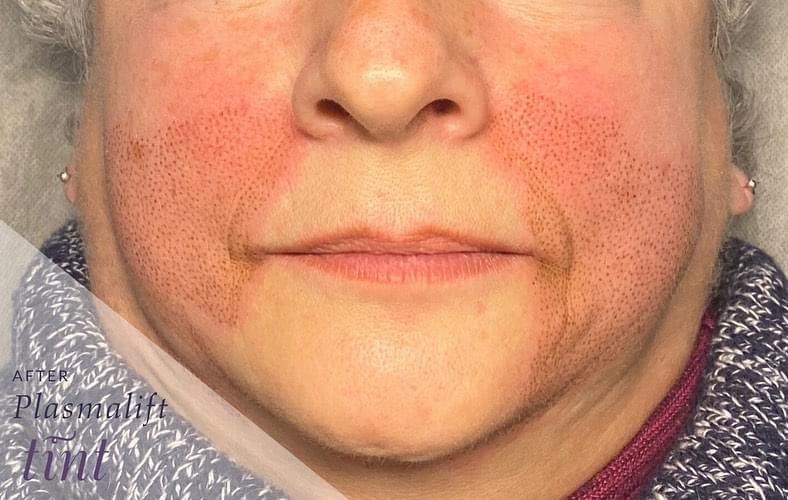 One of the best things about having this procedure done instead of a traditional surgical treatment. There is minimal downtime with Plasma Lift Skin Tightening. When you leave the Tint Maine studio you can expect to see pink dots over the treated area. These will begin to heal and fade over the next week or so. When you go to Tint Maine they will also make sure that you leave with all your aftercare needs at no additional cost. They will also stay in touch throughout your healing process to check on the progress and answer any questions. If you have a problem area that you've been thinking about having corrected. Don't jump the gun, take the time to talk to the experts at Tint Maine!