If you're working in the flooring industry you might be familiar with the ProKnee 0714 kneepad. If you have not heard about the company ProKnee you might do yourself a service and check out their line of products. ProKnee is a Maine based company that develops and builds kneepads that are designed to protect flooring installers knees. ProKnee has put a lot of research and development to their ProKnee 0714 products. The produced these from molding the shin to knee contact area from an actual human model in the kneeling position. This natural, human molded shape allows flooring professionals to kneel for a long period of time with no pressure points being felt through the ProKnee 0714 kneepad.
Not only does ProKnee put a lot of time, energy and thought into developing and creating their ProKnee 0714 kneepads, they also offer up a lot of information about the product. Giving you all the necessary information so you can make an informed decision on what model of kneepad would suite your best. That's not all though, all kneepads are created so that as well used parts wear out, you can buy replacement parts and do it yourself! No matter if you're looking to purchase a new ProKnee 0714 kneepad or find a replacement part, Independence Floor Supply is the local shop to check out.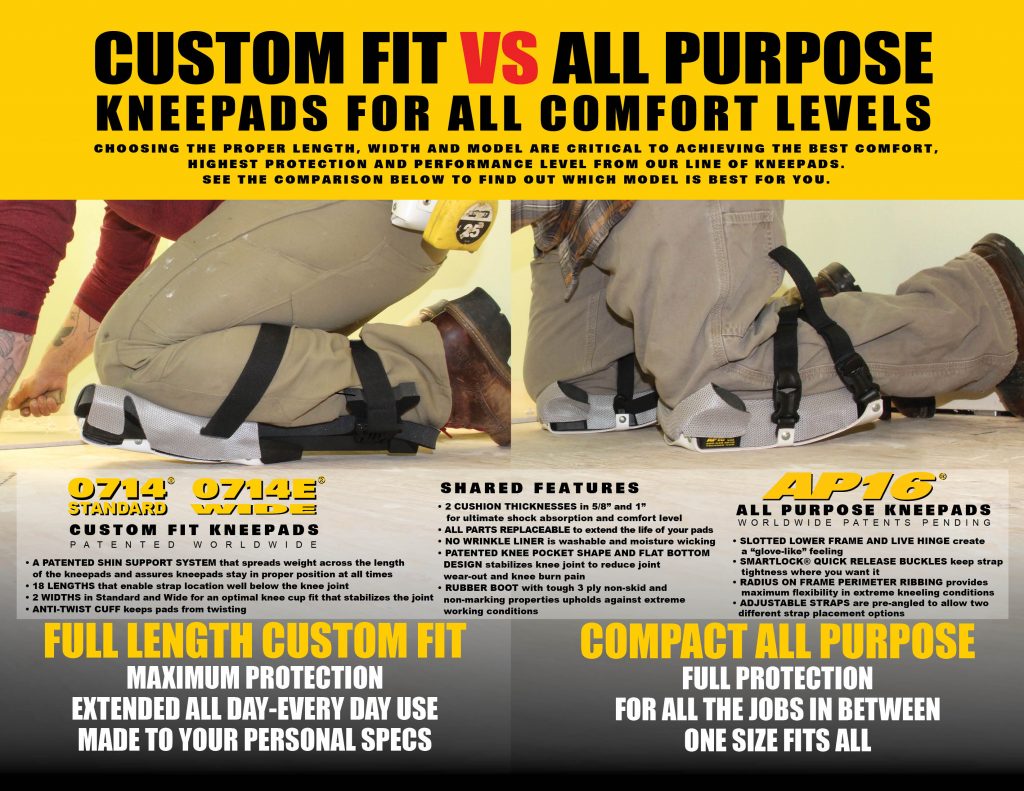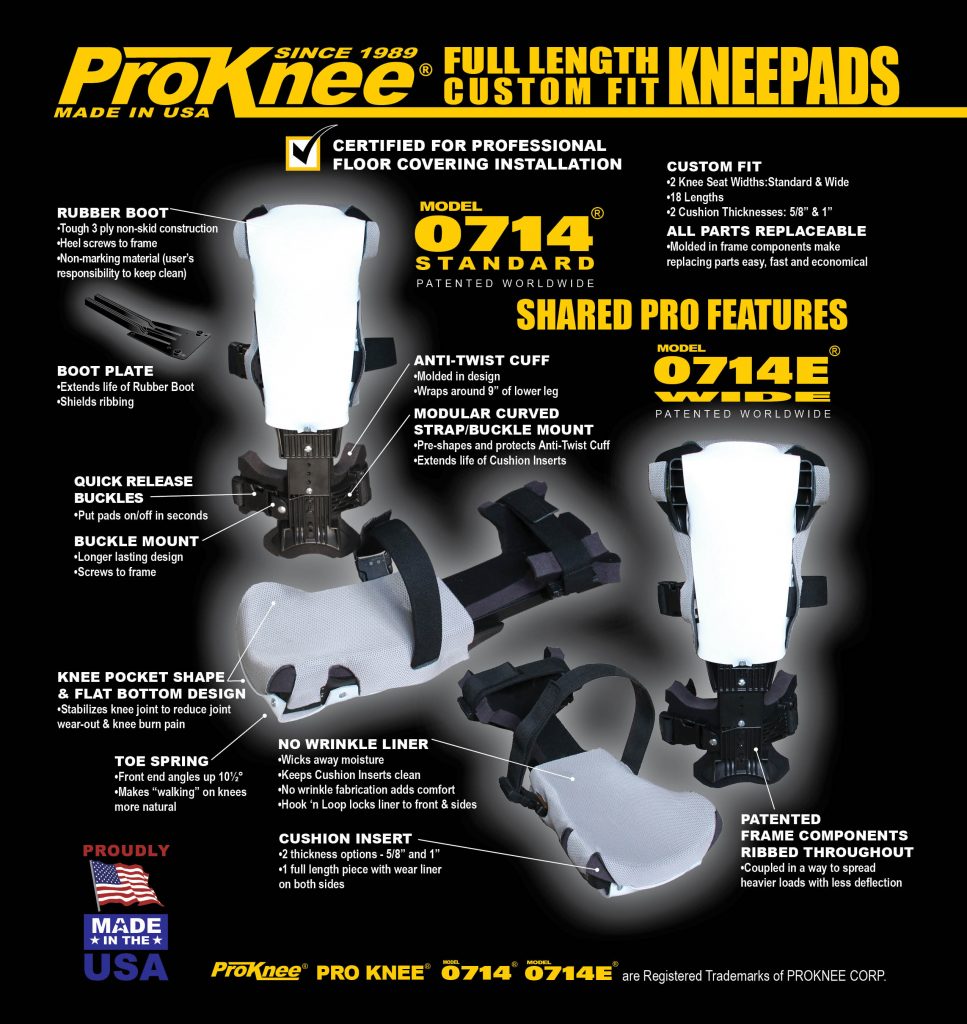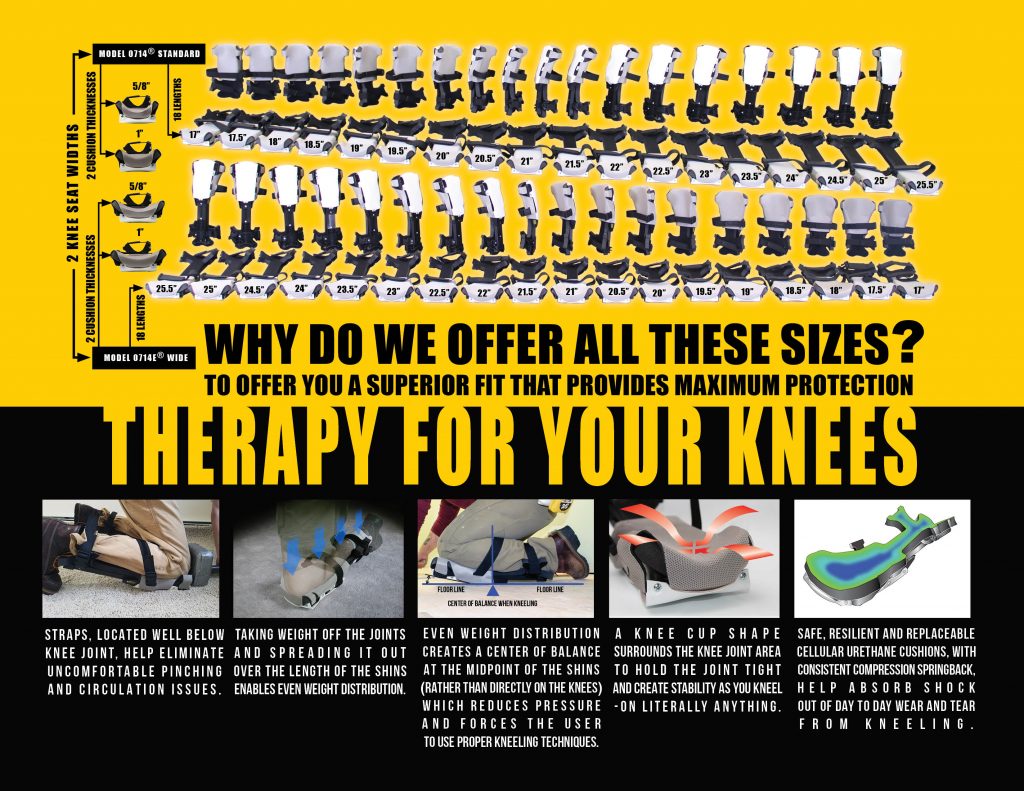 The flooring professionals at Independence Floor Supply will be able to answer any questions you have about the ProKnee kneepads and products. If you're in the market for some knee protection make sure you take the time to check out ProKnee before any other manufacturer. ProKnee will stand behind their products as well as their distributors such as Independence Floor Supply. Don't spend another day on the job wearing down your knees, get yourself a kneepad today!