ADA (or American's with Disabilities Act) compliance is very important for your business, and important as a human being too. Making sure those with disabilities can understand the world around them is very important, and we Mainers like to make sure we are respecting our neighbors and tourists. Maine ADA Signs can easily be obtained from Sebago Signworks. Sebago Signworks is located in Windham and Limington Maine, and services the entire North East, with customers in New York.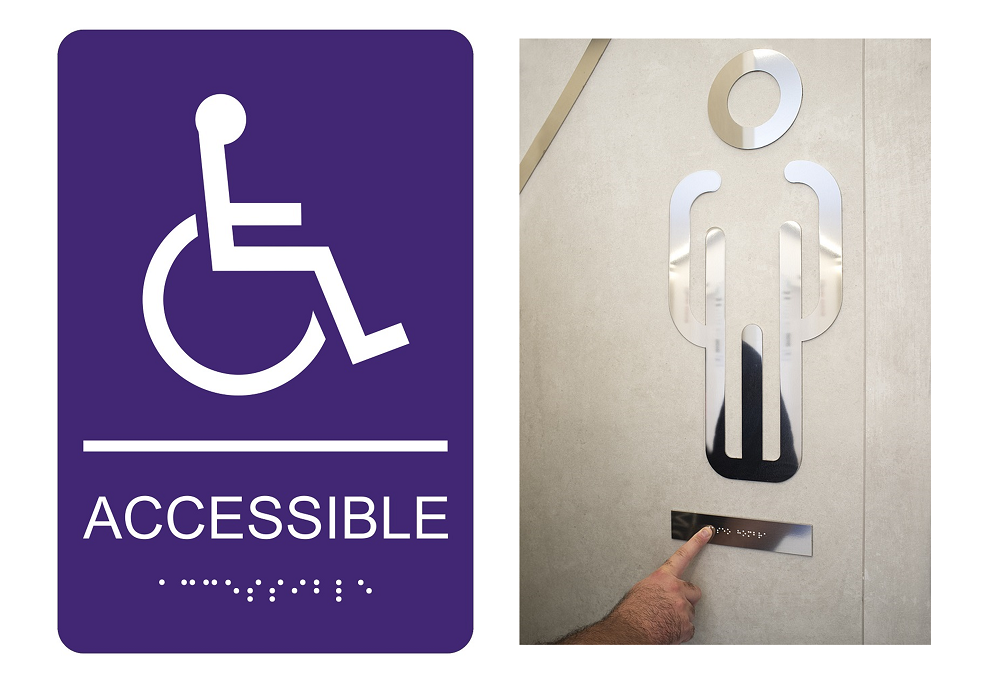 Maine ADA Signs Aren't Just About Being Nice
Not only is it important to help those who need assistance, but it's also a federal law to make sure you have certain types of signage around your building. Signs like handicap access, restrooms, changing rooms, office names and locations. It is incredibly difficult to ensure compliance without a specialized sign shop like Sebago Sign Works, who knows how to follow ADA guidelines. Maine ADA Signs are a fantastic solution for your business or commercial retail center.
ADA Signs Guide Your Customers
ADA compliance is a great way to tell your customers you care, you can do the bare minimum, but some people like to go beyond, and we encourage that. Make sure everyone in your building knows where to find the things they are looking for, including exits and safety alerts. ADA compliance includes not just visuals, but tactile indicators for the blind. You've noticed the bumps under words on signs before. That's braille, the tactile sign language used by the blind, and it's very important to ADA compliance. This is one reason it's so important to work with an experienced ADA compliant sign shop like Sebago Signworks. We will ensure your signs are ADA compliant, and make sure you aren't spelling anything wrong in a language you don't read or write in!