If you're in the market for some new furniture let me introduce you to the floating nightstand with drawer from Maine Woodworks. One of the best things about buying furniture from this Maine based company is their mission. Maine Woodworks is a non-profit company that was created to support people with disabilities. That's why they employ an integrated workforce comprised of people with and without disabilities. The produce such great quality furniture because their craftspeople take pride in each product the produce. The employees also derive satisfaction from their work. The quality and style of furniture they build, and being able to support themselves along with contributing to the community.
The floating nightstand with drawer is just one example of the furniture this great company produces. If you shop from Maine Woodworks not only do you get a quality piece of furniture. You are also investing in their social mission, their people and working towards breaking down barriers for individuals with disabilities. Don't just take my word for it, all of Maine Woodwork's pieces are available for sale on their website. One of my favorite things about Maine Woodworks, other than their mission is the customization options. Each piece of furniture is made to order, which means that you get to choose! You get to choose what style of nobs are added, the color, the feet style and even the paneling. Their website was even developed so that you can see each piece of furniture in all of the color options. Allowing you to better visualize what the item might look like in each color.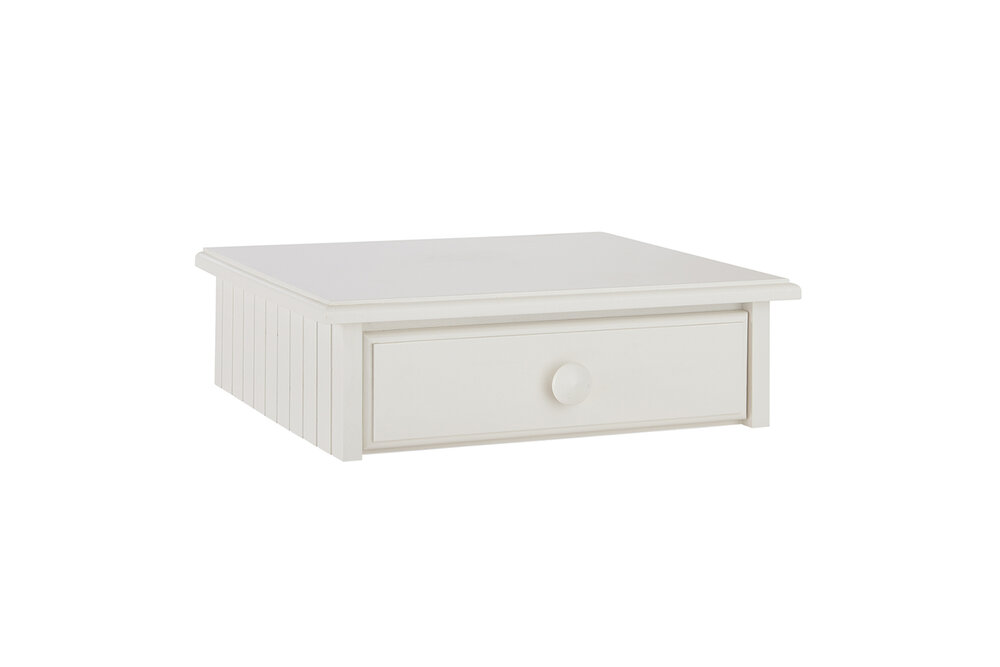 When you buy from Maine Woodworks, not only are supporting an honorable mission, you can get the right piece to match the rest of your furniture. Back to the star of this article, the floating nightstand with drawer! I personally love this piece because it allows for a more modern feel for an age old nightstand. When you purchase a floating nightstand with drawer not only do you get a great, quality piece of furniture. You also get Maine Woodworks one year warranty against defects in the product. Buy your furniture from a company with a honorable mission and quality craftsmanship, buy from Maine Woodworks!