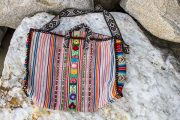 El Pequeno Colibri offers alpaca bags that are embroidered by hand. The fabric is hand loomed from mercado of Cusco and Señora Modesta adds in her own personal touch.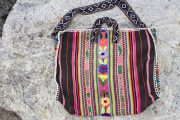 Each bag is large enough for all of your essentials and are fun yet vibrant. Each bag is one of a kind and will be sure to stand out amongst the crowd, all while being a fair trade item.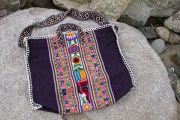 To learn more or to even order a bag for yourself or someone special, visit El Pequeno Colibri at www.elpequenocolibri.com!